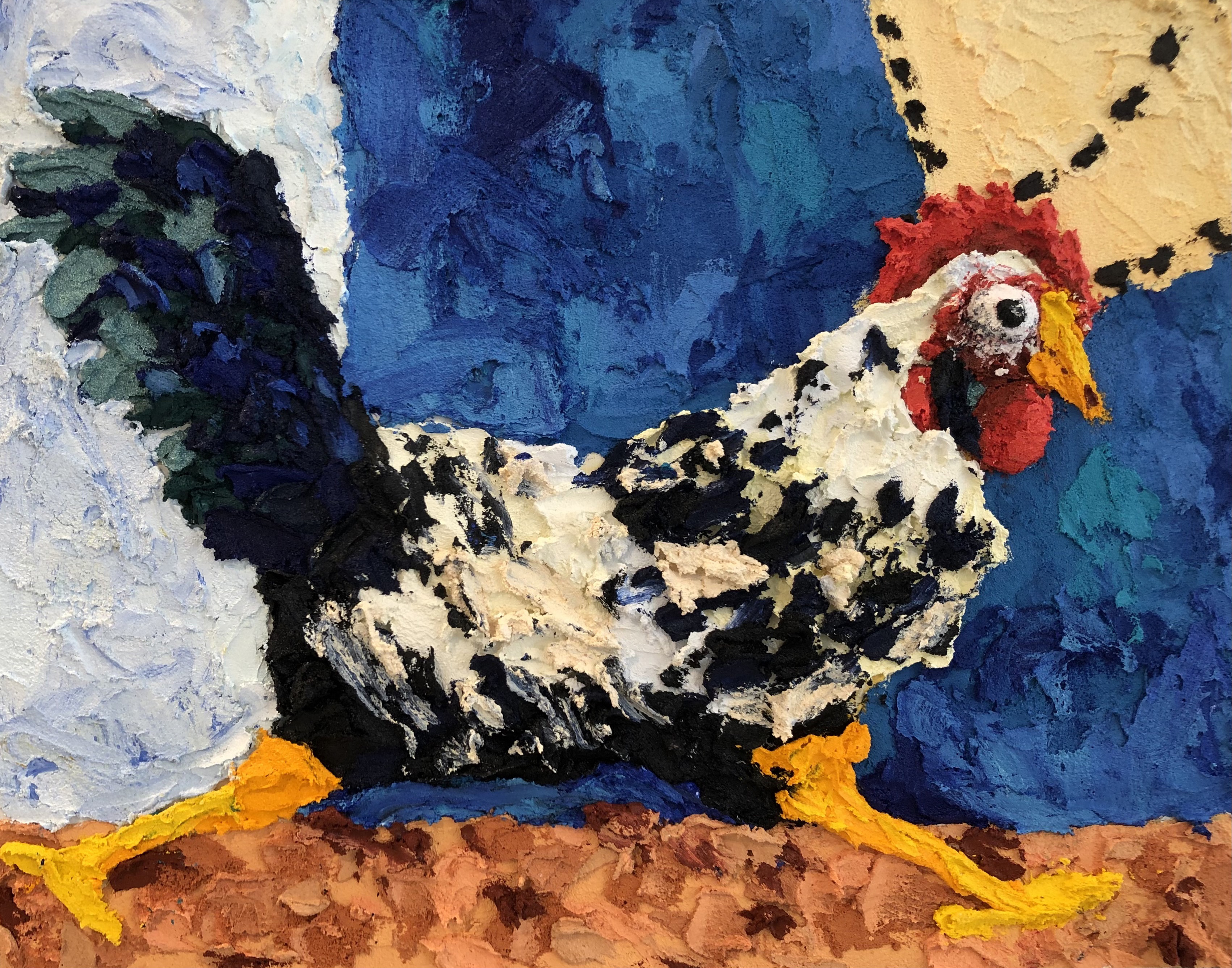 The University of Colorado Honors Journal invites all undergraduate students who have created original writing, art or film to submit their work for publication in the 2024 issue. All undergraduate students at CU Boulder are eligible to submit their work. The deadline for submission is Dec. 31.
The Honors Journal is an interdisciplinary, student-run journal published annually by the Arts & Sciences Honors Program. The journal presents a collection of works that reflect the utmost talent, diligence and creativity among undergraduate students at CU Boulder.
Each year, the Honors Journal combines undergraduate work from all academic fields including but not limited to: art, creative nonfiction, fiction, gender and ethnic studies, humanities, natural sciences, open media (e.g., film, digital art, recorded performance), poetry and social sciences.
Image: "Rooster on the Run" by Rachael Cunningham (oil, sand, acrylic on wood panel 16"x20"), published in the 2023 issue.