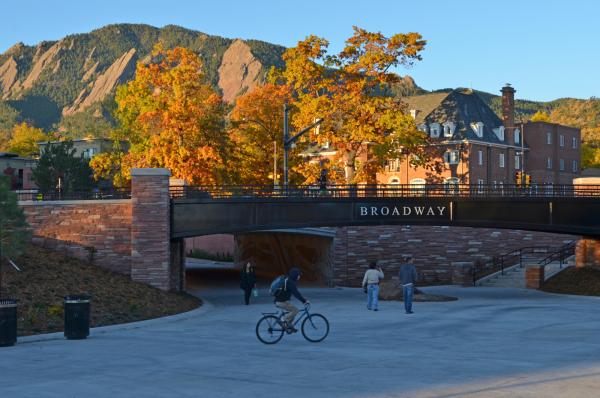 If you're planning to fly over fall break, remember that your RTD Student Bus Pass allows you to ride to and from Denver International Airport for free. Save money on parking and gas, and avoid the stress of driving.
The SkyRide bus (use route AB) departs hourly on weekdays and weekends from the downtown Boulder Station, Broadway & Euclid, and Broadway & 27th Way. The bus takes about an hour and 15 minutes to get to DIA from these Boulder stops.
Reservations aren't necessary, but know this is a popular service this time of year, and lines will be long. RTD will run two buses for most scheduled times on this route leading up to fall break. If you can't get on a bus because it's full, check with the driver—it's likely they will have another one right behind it. SkyRide buses always leave exactly at the scheduled time or before, so leave plenty of time to get to the bus stop.
Have a happy, healthy and safe fall break!