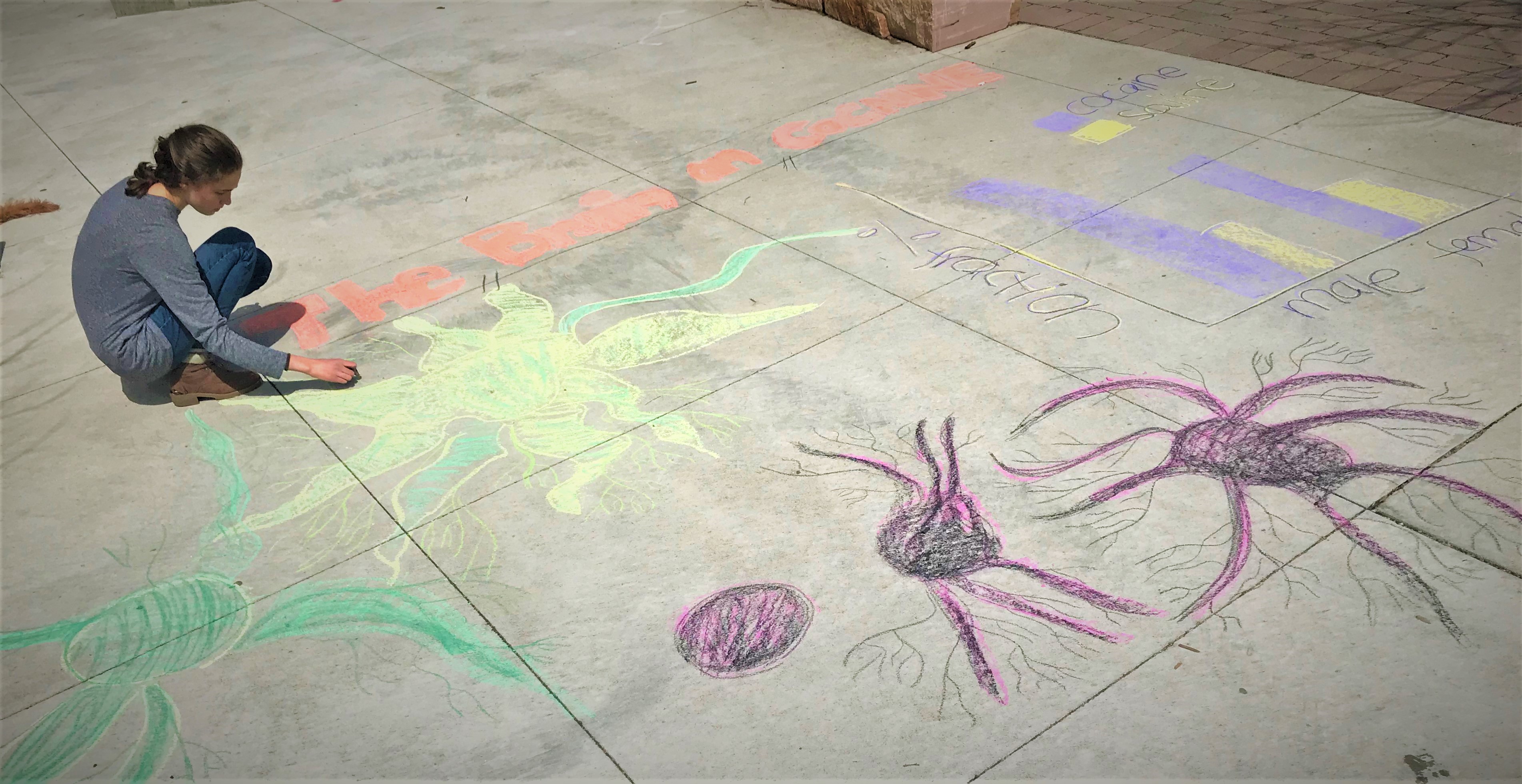 UROP seeks undergraduates of all majors, who have been working with CU Boulder faculty on research, scholarly and creative projects, to participate in the Sidewalk Symposium by creating colorful visual presentations of their projects (complete or in progress) using nothing but chalk drawn on the sidewalks around Norlin Quad.
Apply to participate by Friday, Oct. 5.
Students of all backgrounds and experience levels are invited to apply using the form linked below. Those selected will need to be available for at least a two-hour window (of their choosing) between 1 and 5 p.m. on Oct. 17 to chalk "posters" on the sidewalk and share their work with those passing by. UROP will supply plenty of colorful chalk.