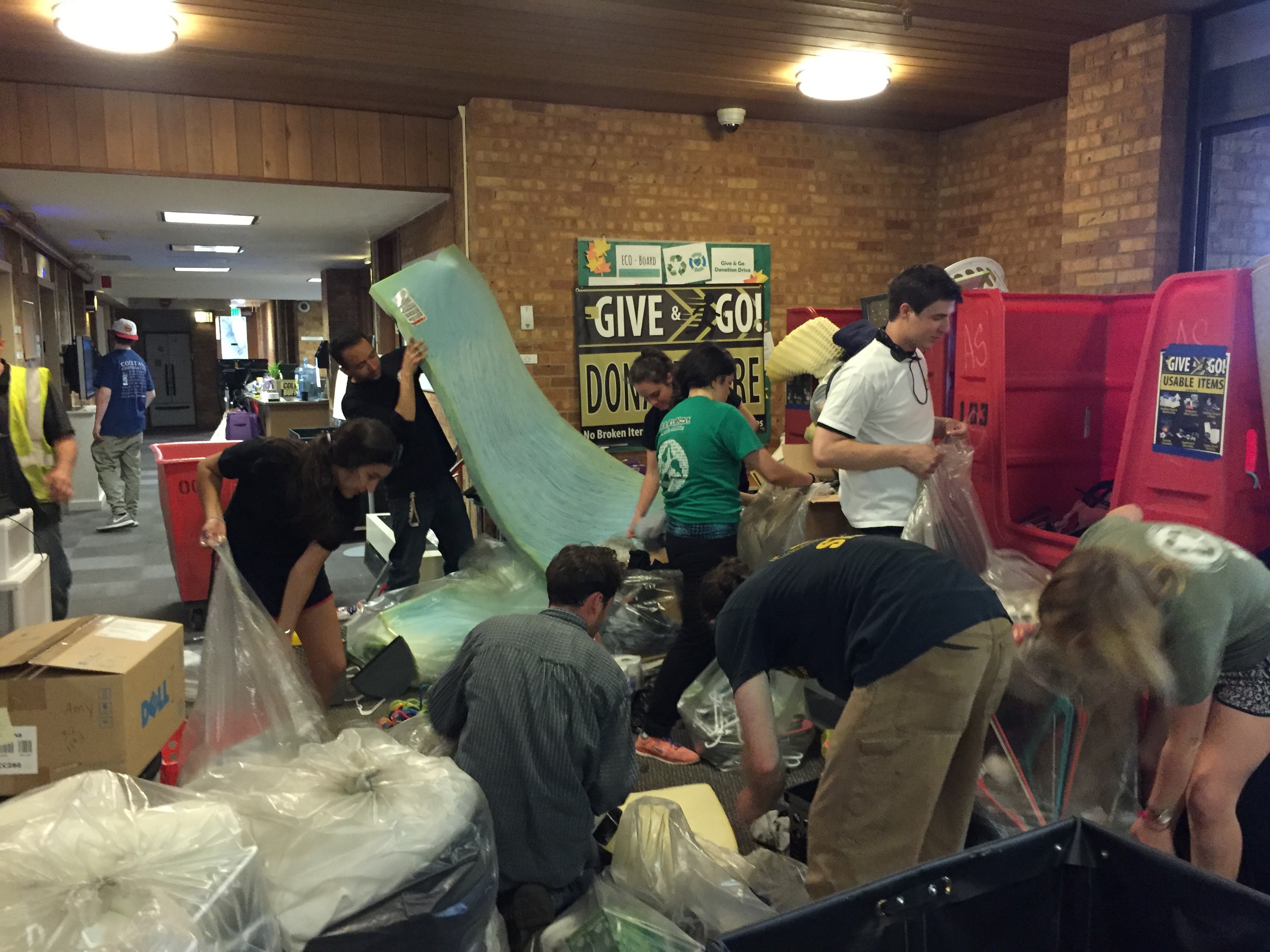 The annual Give & Go Donation Drive is being held in all the campus residence halls during student move-out between April 30 and May 10 (extended to May 14 in Bear Creek).
This campuswide reuse program captured over 38 tons of reusable items last year … that's enough to fill seven 18-wheelers! All these items would have ended up in a landfill without the hard work of volunteers and staff throughout the drive.
With such a substantial effort, we need all hands on deck to make it a success. Much like the large efforts needed during student move-in to assist students moving onto campus, we can also use your support during move-out.
Volunteers help package materials for collection, load materials on to trucks and guide students to donate correctly at our stations. Please sign up for available shifts at the link below.