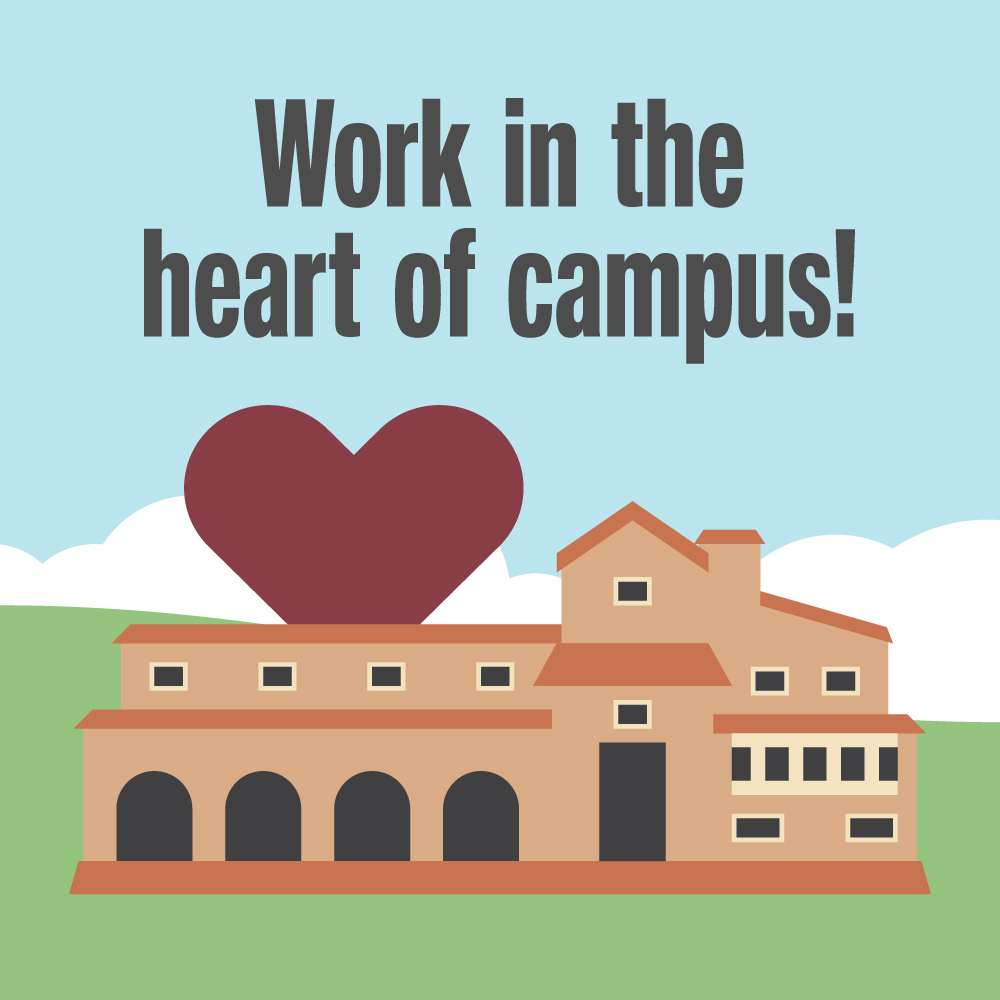 The UMC is the heart of campus, hosting 10,000-plus visitors a day and 16,000 events each year. As one of the most active spots on campus, the UMC gives CU students exceptional leadership and job experience. We offer a competitive salary, flexible hours, professional and personal development opportunities and a true team spirit!
The UMC is currently hiring for a number of positions, including:
Cashiers and a graduate assistant at The Connection
Events Planning & Catering intern
Business office assistant
Security guards
Set-up crew
Audio/visual tech
To learn more about available positions and to apply, visit the UMC Student Jobs webpage.