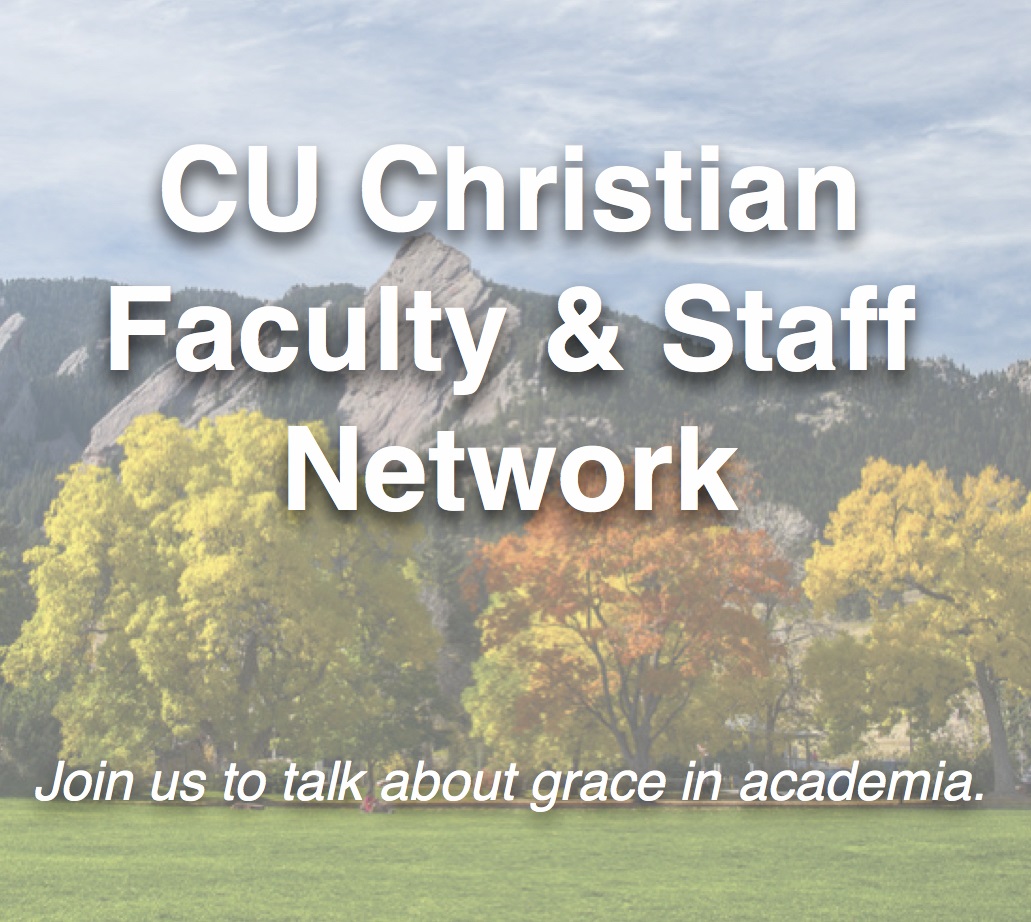 If you're a Christian faculty or staff member here at CU Boulder, the Christian Faculty and Staff Network invites you to join us for lunch and a conversation about grace as it relates to the academic life. Come for all of the time, or drop in for part. Our discussion will springboard from this short essay.
Free lunch will be provided for faculty and staff new to CU Boulder; just email Matt Koschmann at koschmann@colorado.edu to confirm your meal ticket.
We look forward to seeing you! For more information about the lunch or our informal network, email Ed Black at edward.black@intervarsity.org or Emily Balbach at emily.ballbach@intervarsity.org or visit the CU Christian Faculty and Staff Network online.
Monday, Sept. 18, noon to 1:15 p.m.
Center for Community (C4C), Treehouse Room