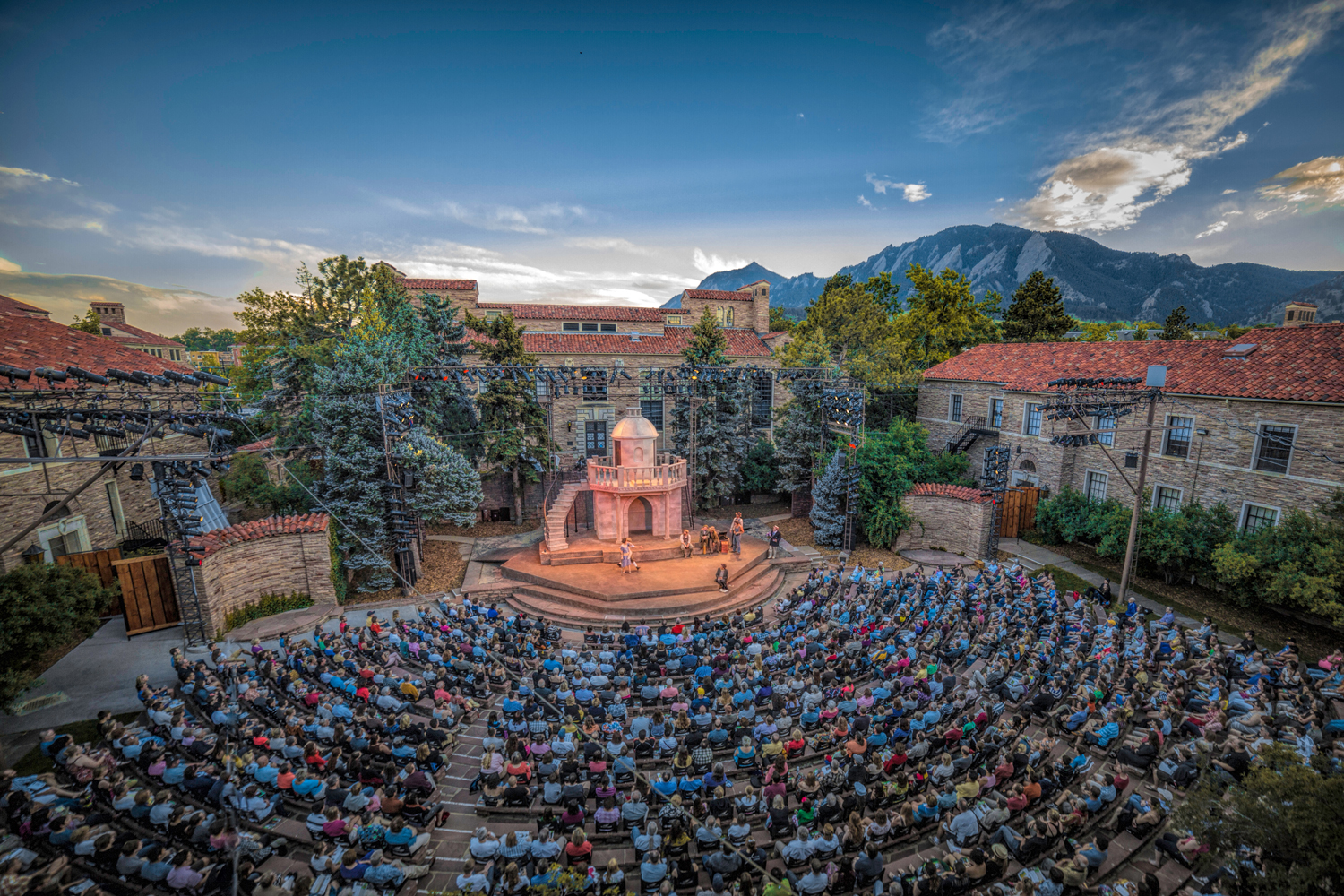 Update April 6: Colorado Shakespeare Festival is postponing its 2020 season and related educational programs and camps until summer 2021 because of the COVID-19 global pandemic. 
The Colorado Shakespeare Festival (CSF) seeks individuals to serve as concessions staff for the 2020 festival season. This is a great opportunity in a positive, fast-paced environment.
CSF is a professional theater company in association with CU Boulder. The CSF summer season runs May through August on the historic Mary Rippon Outdoor Theatre and the indoor University Theatre. 
Base pay for concessions staff is $12 per hour with pay increases available based on experience and position type. The ideal candidate for these positions will be students who have a work-study award and can be available up to 20 hours per week beginning in June 2020 through August 2020 with training and setup hours in May 2020, however, non-students without work-study will also be considered. All candidates must be organized, analytical and adaptable. 
All positions include Training for Intervention Procedures (TiPS) certification and formal de-escalation training, paid for by CSF.
Interested applicants should submit a résumé and cover letter to CSF Operations Manager Kurt Mehlenbacher at kume5547exc@colorado.edu.