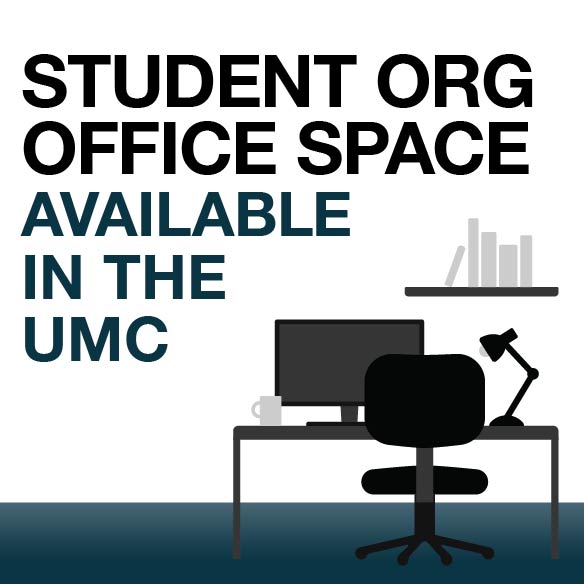 The UMC is accepting applications from student organizations for free office space or lockers for the fall 2020 semester. A central office is a fantastic way for your recognized student organization to become more accessible and productive, which will help you grow membership, promote your message and fulfill your mission.
In addition, the Center for Student Involvement (CSI) has lockers available for student organizations to use.
Apply online, or pick up an application in UMC 305. Applications must be submitted by noon Friday, Feb. 28.
Groups that currently have space must reapply!