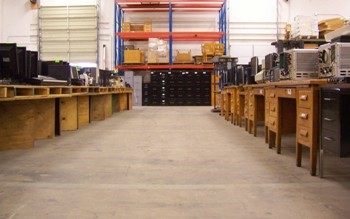 CU Boulder Property Services will hold a public auction of surplus property and equipment on Saturday, Dec. 16. Items will be available for preview beginning at 8 a.m., and the auction will begin at 9 a.m.
Auctions are held on the east side of the CU Boulder Distribution Center at 3300 Walnut St, Unit B.
Thursday, Dec. 14, is set aside specifically for CU Boulder departmental viewing only. To best serve our campus, we want to give CU departments a chance to acquire surplus items before they go on sale to the public. Preview times are from 9 a.m. to 3:30 p.m.
Friday, Dec. 15, is set aside for a public preview of items from 9 a.m. to 3:30 p.m. Items may not be purchased at this time.