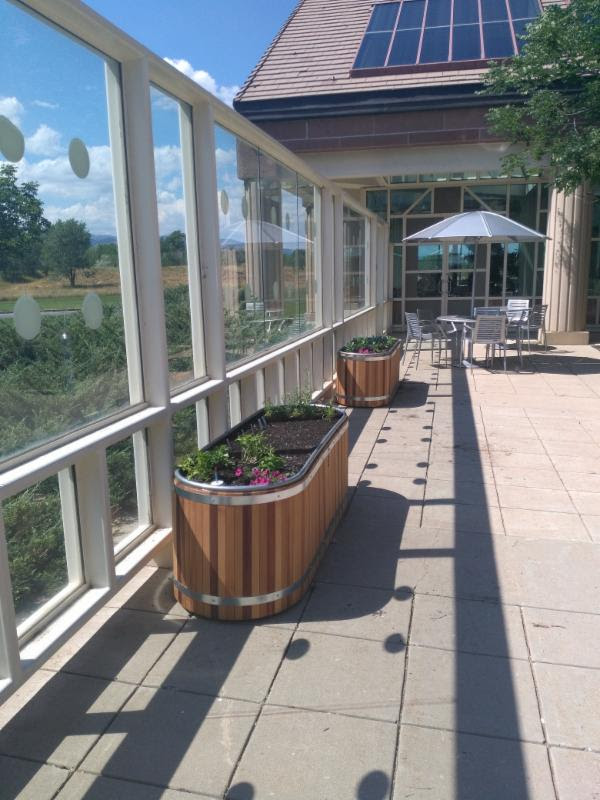 The Sustainable CU fund, administered by the Environmental Center, is a portion of student fees used to implement on-campus projects incorporating renewable energy, energy efficiency, recycling and waste reduction, and other innovative projects to reduce CU Boulder's impact on climate and environment.
Sustainable CU grants are used for capital investment, the purchase of infrastructure necessary for the initiatives, installation of capital projects, educational displays related to the capital projects and any other non-staff operating costs associated with the initiatives. Particular attention is paid to initiatives created and led by students.
Request for proposals 2017–18
Approximately $100,000 is expected to be available for disbursement in two funding cycles, depending on the size of the project.
Small grants: Up to $2,500
Online applications for small grants are accepted on a rolling basis throughout the school year (September through mid-April). Find more details about what can be funded and the online application form at the E-Center website.
Large grants: More than $2,500
Large grant proposals are usually accepted and considered in two cycles each year, one in the fall semester and one in the spring semester. For the current school year, large grant application deadlines are Oct. 30 and Feb. 23, 2018. The application, budget and attachments should be submitted before deadlines by email to ecenter@colorado.edu. Additional guidelines and instructions are available at the E-Center website.