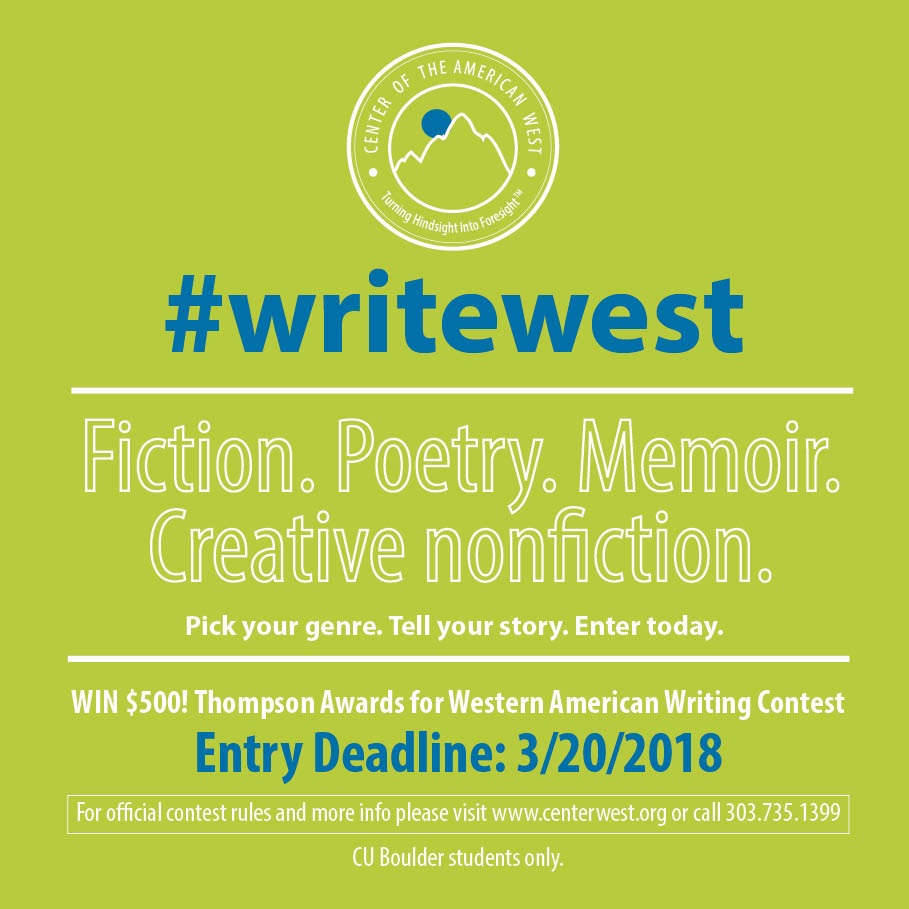 Center of the American West is now accepting entries for the 19th annual Thompson Awards for Western American Writing. Prizes are $500, and the contest is open to all CU Boulder program students, graduate and undergraduate.
The deadline to apply is March 20, which may seem far away at the moment, but as you work on writing assignments for your classes or work on your own material in your precious spare time, you might keep the contest in mind and choose topics with relevance for the American West.
There are four categories, and you may enter work in any or all of the categories. Questions are most welcome; email Center of the American West at academics@centerwest.org or call 303-735-1399.