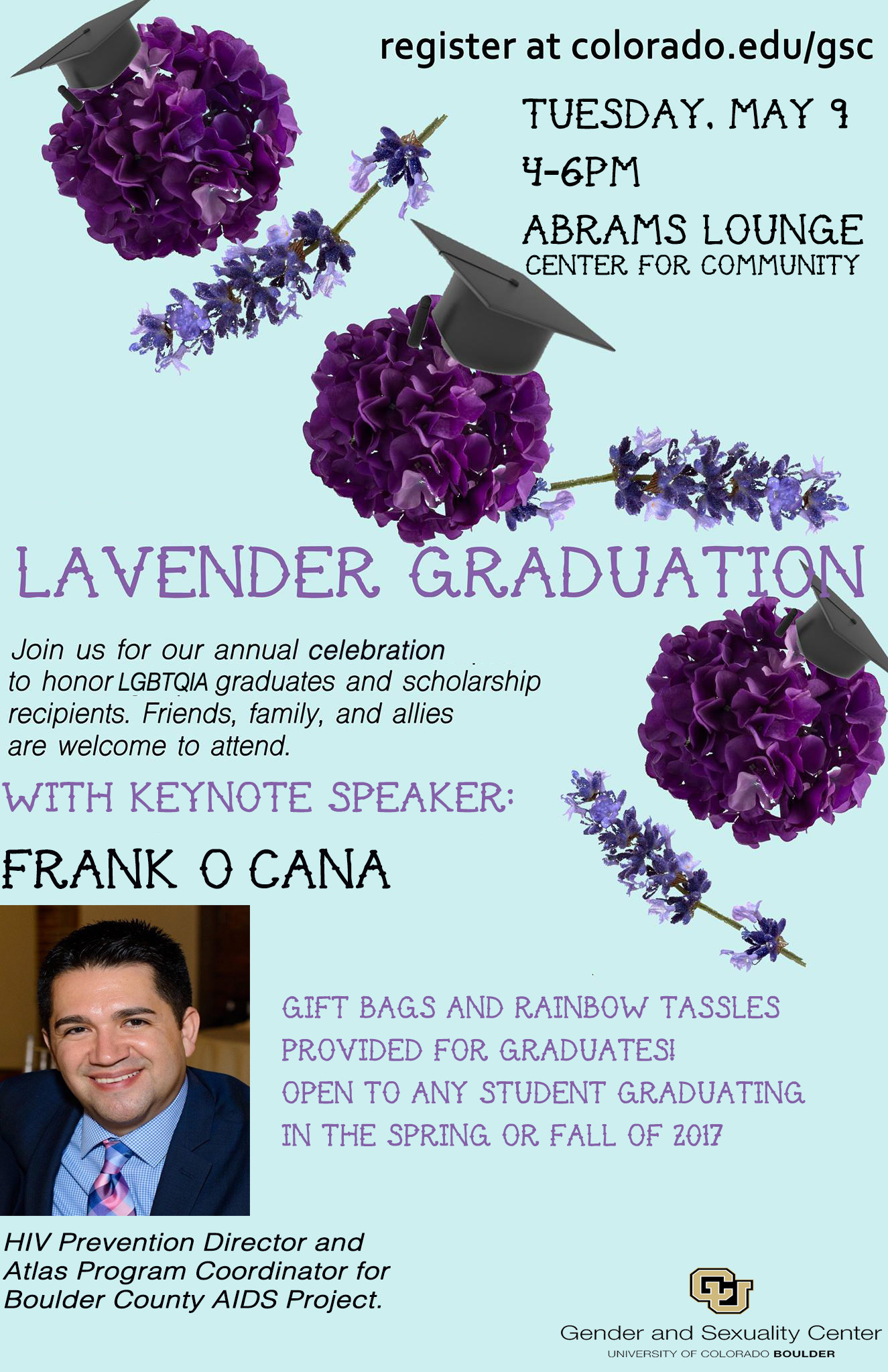 Are you graduating this May, summer or December and looking for a rad graduation? Lavender Graduation is a celebration of LGBTQ excellence hosted by Gender and Sexuality Center (GSC) from 4 to 6 p.m. on Tuesday, May 9, with a keynote address from Frank O'Caña. There will be light refreshments provided, and the ceremony is open to family, friends and allies.
If you would like to get a free rainbow tassel and little gift bag, please register before Friday, May 5, at the link below.
Graduates of any degree program are welcome!