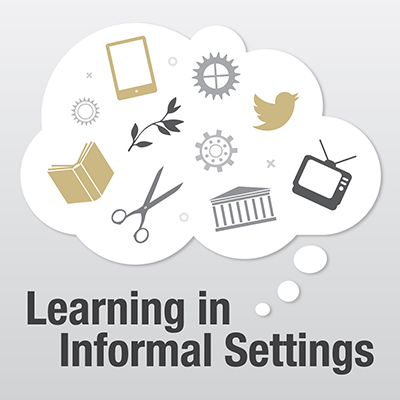 Learning in Informal Settings: "Understanding people's 'learning on the move' in a museum"
 
Learning in Informal Settings is an innovative seminar series covering a variety of topics, including learning through making, interactional studies and contemplative studies of the natural world. The Nov. 9 lecture will feature Vanderbilt University's Rogers Hall, professor and chair for the Department of Teaching and Learning, and Ben Rydal Shapiro, PhD candidate.
All lectures are free and open to faculty, alumni, students, educators and the public. Seating is limited.
 
The CU Museum of Natural History is located in the Henderson Building, open every day. For more information and upcoming seminars programs visit the museum online or call 303-492-6892.
Thursday, Nov. 9, 3:30–4:30 p.m.
CU Museum of Natural History, Paleontology Hall