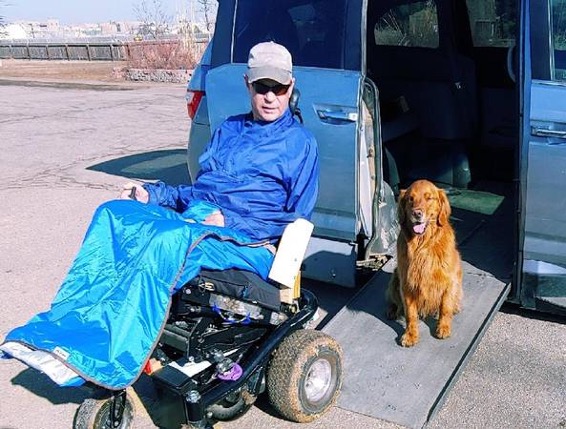 Job details
Qualifications:
Be at least 18 years old
Have a valid driver's license and reliable transportation
Have a clean background check
Job type: Full-time, part-time
Work location: Longmont/Boulder area 
Schedule: Schedule is flexible, but consistency is important, as you are coordinating with multiple other caregivers. Example of typical shift options below: 
Night shift: 2–3 shifts per week, $22–$25/hour (immediate need)

Night shift: 6 p.m. to 10:30 a.m.
Available options for hours/week:
Full job description
My name is Robert. I was diagnosed with ALS 10 years ago. I am still living in my home but need around the clock support, so I am looking for caregivers to assist with my daily activities. I am mentally sharp and conversant but am limited by my strength.
Night shift activities include dinner, movie/music/reading/independent study, and a shower. I usually go to bed around 9 p.m. During the night I'll need assistance re-positioning for comfort, usually 3–6 times.
Daytime activities include simple food prep, personal care such as bathing and dressing, and range of motion stretching. I need full assistance getting in and out of my wheelchair with the help of some electric lifts as I cannot walk. Because of the lift mechanisms I have installed all over my house, the physical labor will be minimal.
A large part of the job is training/exercising my service dog, Ruby: running, throwing, playing, biking, etc., and some grooming. Daily, we go for rides around the neighborhood, you on bike, and me in a fast powerchair. On nice days, we like to go to parks or lakes nearby in my van to enjoy the weather and so Ruby can swim.
A typical day is about 1/3 time with my dog, 1/3 time food/dressing/stretching and personal care, 1/3 time with household projects and light cleaning. If you enjoy projects and working with materials, I have a large shop with many tools and a great deal of experience building furniture. I enjoy helping my caregivers learn new skills.
Times for shifts are flexible but have to coordinate with other helpers. Some of my helpers are students, so their schedules change each semester.
Benefits/what I offer:
Opportunity for IRA contribution after working with me for one year
Night shift financial incentives
Flexible schedule; all shifts vary and are available right now
One-on-one care
Employee referral program
I have a large workshop and enjoy helping caregivers design and create their own household projects
License/certification:
Driver's license (required)
Shift availability:
Night shift (preferred)
Day shifts also available and needed
Next steps, application questions
Please respond to tom.gray2128@gmail.com with:
Your email address and phone number
In what area you live
A few sentences describing your background, your interests, and your goals
Two references