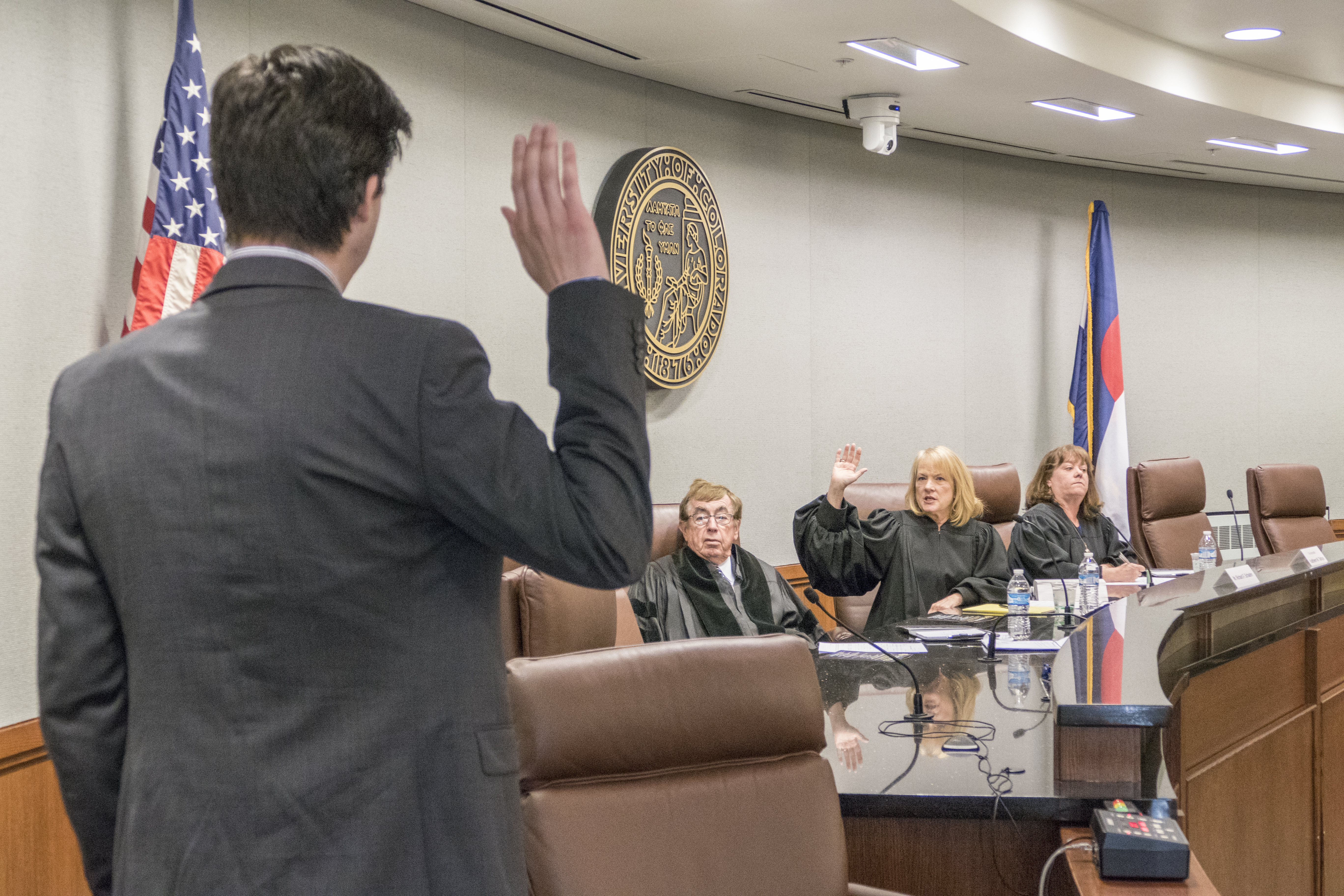 Join Colorado Law for the final round of the Carrigan Cup Trial Competition at 3 p.m. Monday, Sept. 25, in Wittemyer Courtroom. A reception will follow for registered guests. Please register.
The Carrigan Cup Trial Competition is the University of Colorado Law School's most prestigious in-house competition for aspiring litigators. Two accomplished teams perform an entire trial before a panel of distinguished trial judges and trial lawyers.
The Carrigan Cup endowment was established by family and friends in honor of judge and former faculty member Jim R. Carrigan, and is often attended by members of the Colorado legal community to honor Judge Carrigan and his family, as well as the student competitors. We are grateful to the Carrigan family and friends for their generous support of the University of Colorado Law School.