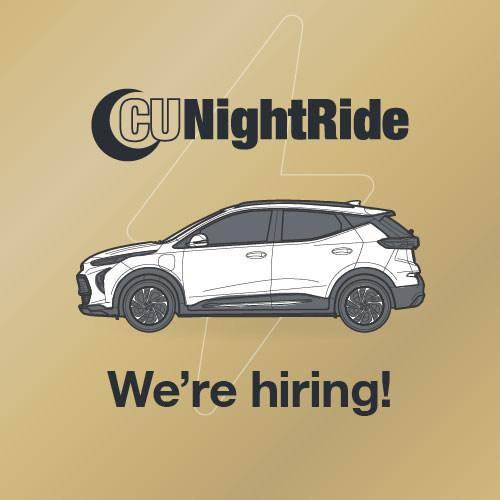 CU NightRide is hiring driver/dispatchers to take calls, coordinate rides and drive within the city of Boulder. We're looking for students who are confident and safe behind the wheel, friendly, courteous, non-judgmental, caring and skilled at multitasking.
Student Assistant I
$15 per hour, 10–20 hours/week
Flexible schedule
Growth opportunities
Listen to your own music
CU NightRide is a student-operated program dedicated to meeting the safety needs of CU students, faculty and staff by providing nighttime transportation to support a safe academic and socially responsible environment, both on campus and in the community.