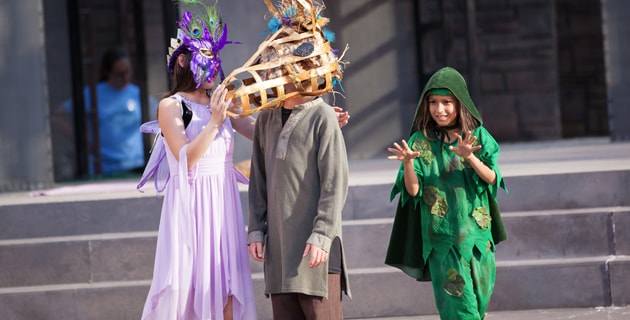 The Colorado Shakespeare Festival presents a one-day workshop for kids and teens: Shakespeare's Greatest Hits. 
Performing helps kids with language skills and self-confidence, and it's a lot of fun! Join us for a whirlwind tour of Shakespeare's greatest scenes and speeches, from the balcony scene in "Romeo and Juliet" to "Midsummer's" play-within-a-play. 
For newcomers and experts alike, this one-day workshop is the perfect way to spend a Saturday. Workshop culminates in an informal showing at 2:30 p.m. for friends and family. Open to students of all experience levels and abilities. Bring water, a lunch and snacks to keep your energy going! 
Cost is $65 (register at the link below). Faculty and staff: Use coupon code "BUFFBARDW17" to save $10 on your child's registration! Scholarships are available; call or email for details.
Shakespeare's Greatest Hits
Saturday, March 10, 10 a.m. to 3 p.m.
Wesley Fellowship Upstair Theatre (1290 Folsom St., Boulder)