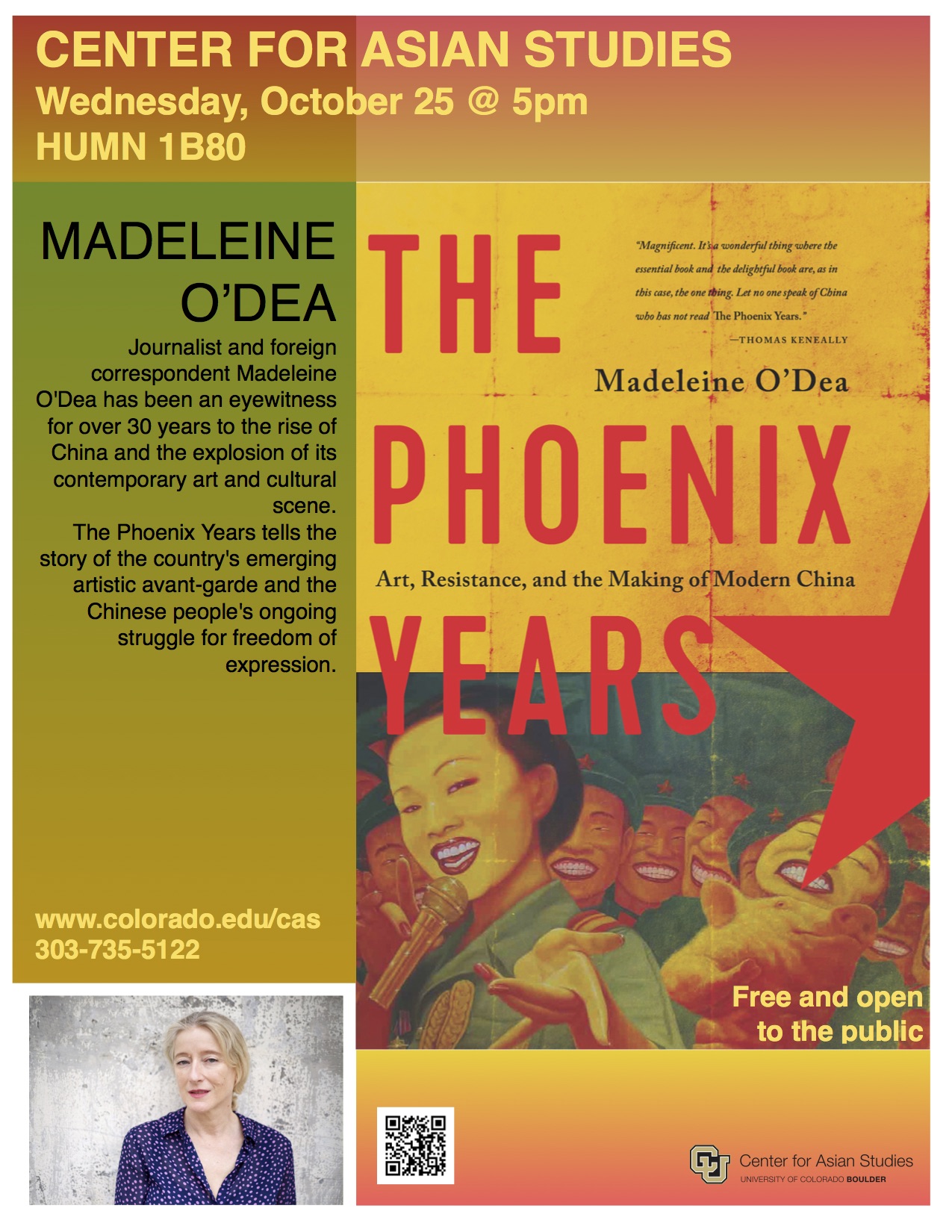 Please join Sydney-based foreign correspondent and writer Madeleine O'Dea for a talk about her new book The Phoenix Years: Art, Resistance, and the Making of Modern China.
The riveting story of China's rise from economic ruin to global giant in four decades is illuminated by another narrative beneath its surface―the story of the country's emerging artistic avant-garde and the Chinese people's ongoing struggle for freedom of expression.
By following the stories of nine contemporary Chinese artists, The Phoenix Years shows how China's rise unleashed creativity, thwarted hopes and sparked tensions between the individual and the state that continue to this day.
O'Dea has been an eyewitness for over 30 years to the rise of China, the explosion of its contemporary art and cultural scene, and the long, ongoing struggle for free expression. The stories of these artists and their art mirror the history of their country. The Phoenix Years is vital reading for anyone interested in China today.
Center for Asian Studies Event
Wednesday, Oct. 25, 5 p.m.
Eaton Humanities, room 1B80