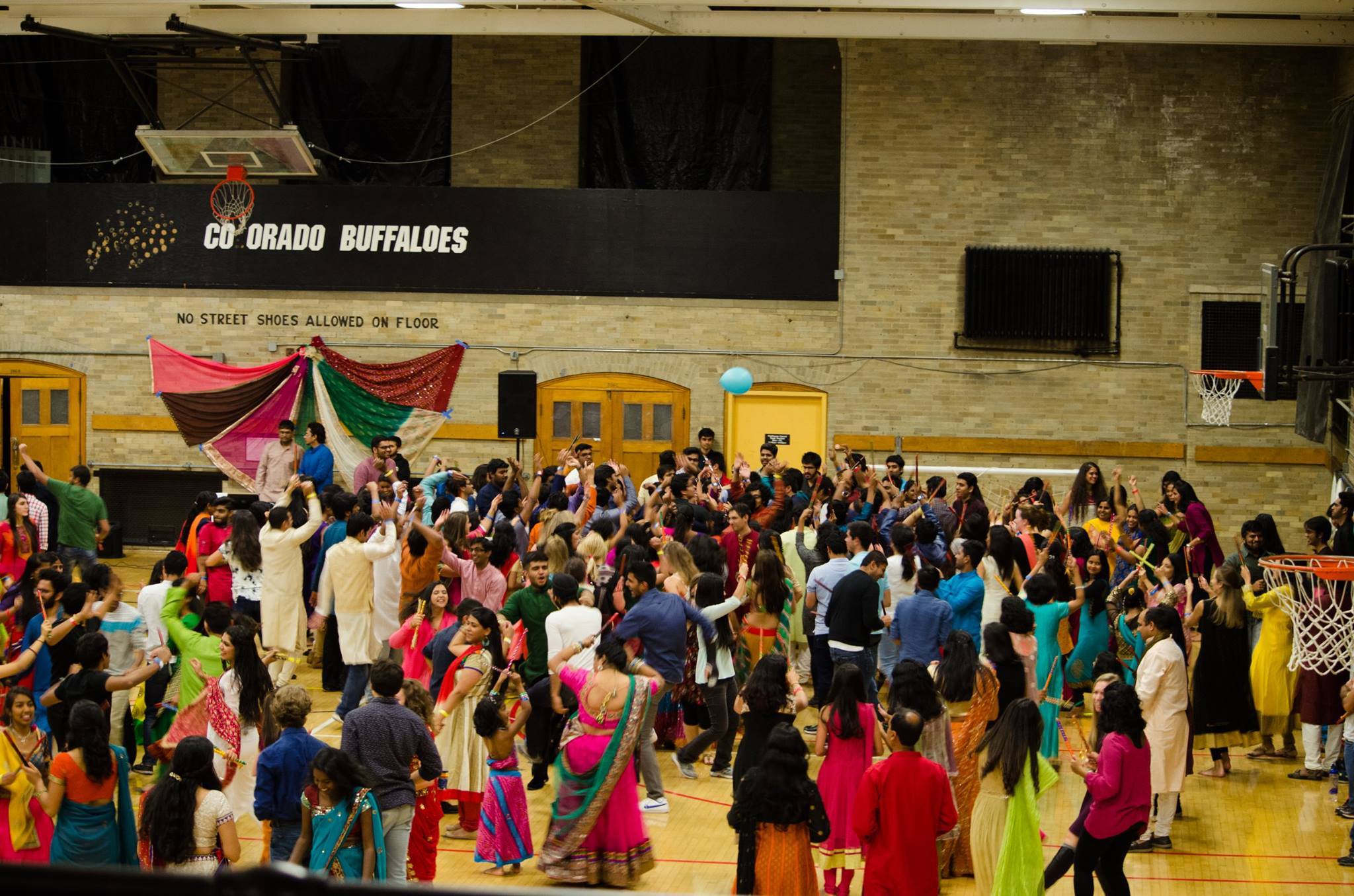 Dandiya, CU Boulder's annual Indian dance night organized by AID Colorado, celebrates the Indian festival Navratri. Come for delicious Indian food, traditional music and dance followed by a DJ.
This is the sixth edition of the annual fundraiser, and all the proceeds for the event go toward social welfare to support agricultural projects and reduce farmers' suicides in India.
Free entry for students with valid Buff OneCard. Join us to dance the night away with fun and food whilst contributing to a cause!