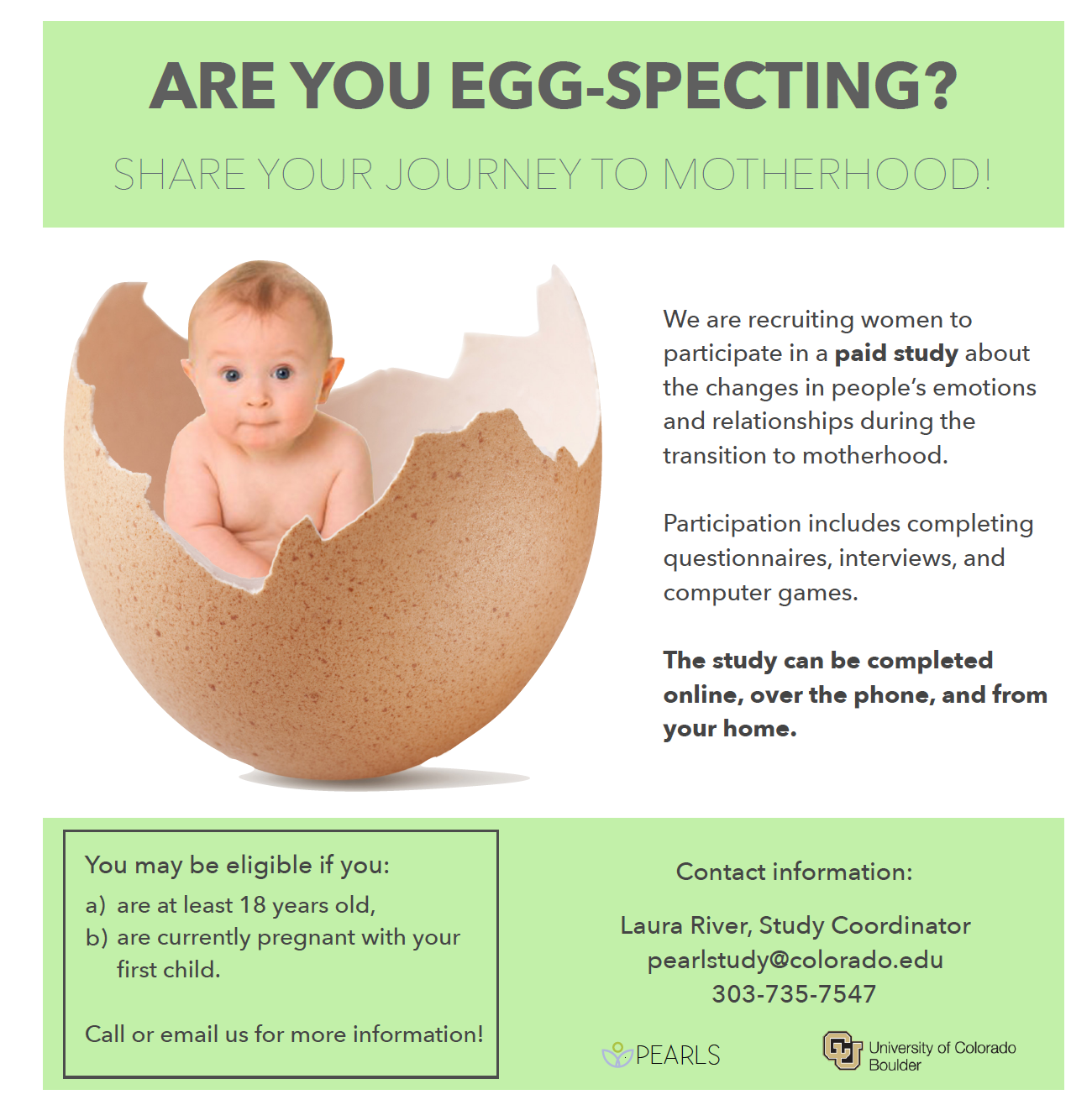 Perinatal Emotion and Relationships Longitudinal Study (PEARLS)
Researchers in CU's Department of Psychology and Neuroscience are recruiting women who are currently pregnant with their first child to participate in a paid study of their experiences of pregnancy, birth and the postpartum period. The study can be completed online, over the phone and from your home.
If interested, please contact Laura River, study coordinator, by email or phone.
Email: pearlstudy@colorado.edu | Phone: 303-735-7547