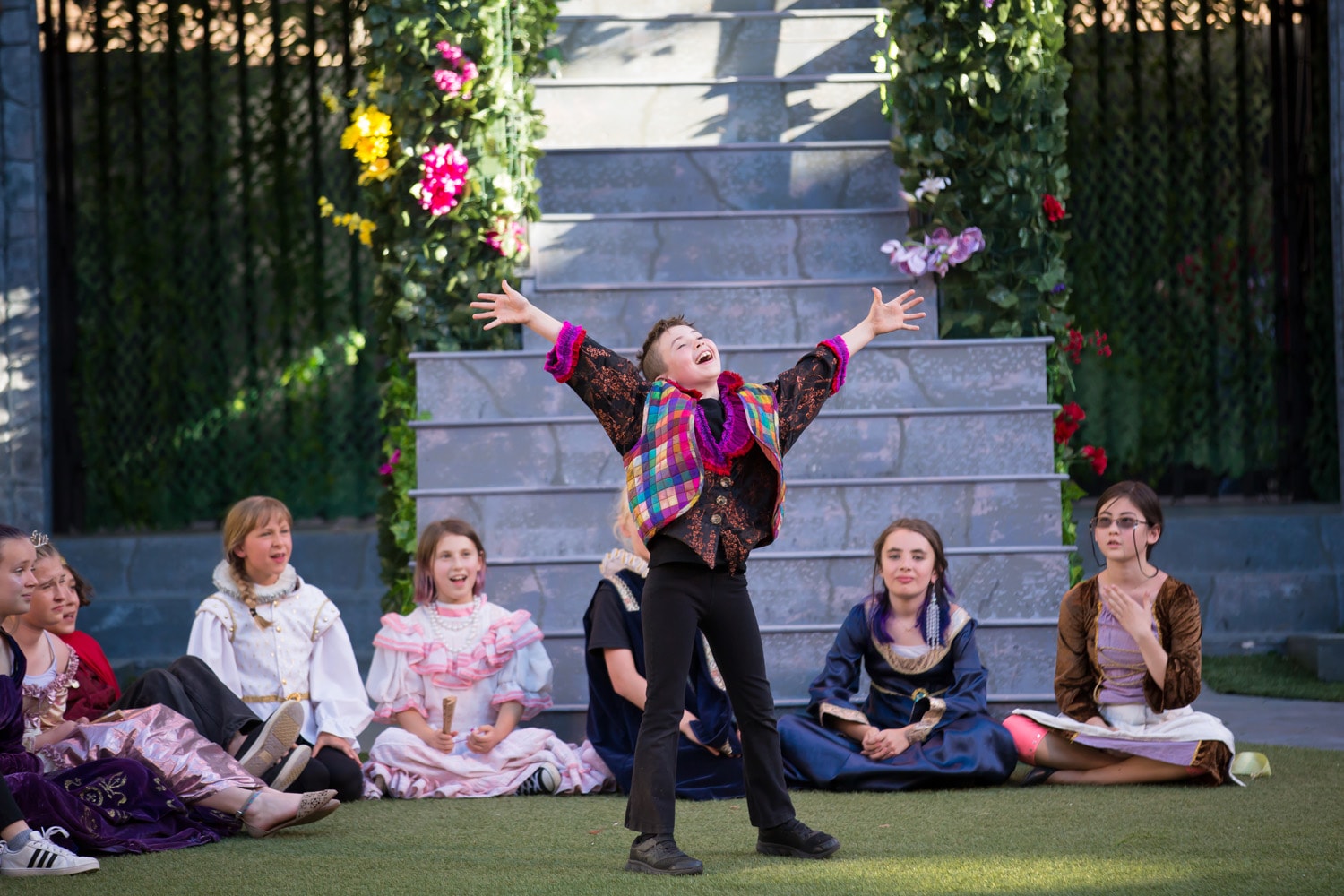 Boost your child's brainpower with Shakespeare! Join the Colorado Shakespeare Festival for a 10-week class this fall, open to kids ages 8–12.
---
The Play's The Thing: Plays Within Plays
Wednesdays, Sep. 5 to Nov. 14, 4–5:30 p.m. (no class Oct. 31)
---
Fans of Pyramus & Thisbe, rejoice! This 10-week after-school class is dedicated to plays-within-plays, from Hamlet's cleverly crafted Murder of Gonzago to Peter Quince and company's lamentable performance in A Midsummer Night's Dream. The class culminates in a showing for friends and family on Nov. 14. Open to students of all experience levels and abilities.
Tuition is $200, but scholarships are available. CU employees: Use the code BUFFBARD18 to receive 10 percent off tuition for CSF fall classes.
Questions? Call 303-735-1181.