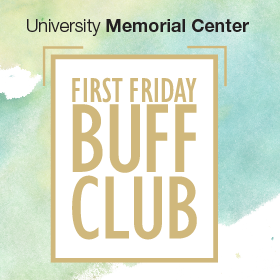 Join the UMC and The Connection for First Friday Buff Club on May 5 from 4 to 6 p.m. in The Connection (first floor UMC).
This month, we're hosting the UMC Student Arts Program Art Walk.
• See the latest pieces added to the UMC art collection
• Meet the artists
• $5 all-you-can-play deals for bowling and billiards
• Refreshments provided
Sponsored by the UMC Student Arts Program.
Must be 21 or older to purchase and drink alcohol.