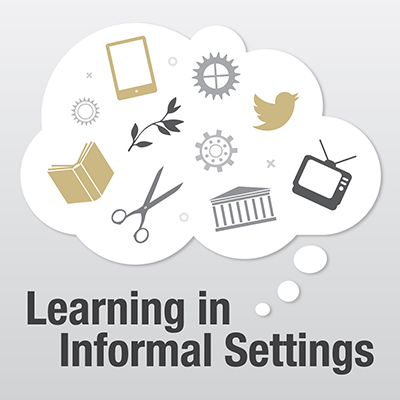 Learning in Informal Settings: "Learning on the Move & Interaction Geography In and Out of Museums," Rogers Hall and Ben Rydal Shapiro
How do people use movement to engage and learn in spaces designed to support informal learning? On Nov. 9, learn the latest in design research in and out of library and museum spaces that develops and uses new research approaches to understand how movement provides both the means and the content to learn.
Learning in Informal Settings is an innovative seminar series covering a variety of topics, including learning through making, interactional studies and contemplative studies of the natural world.  All lectures are free and open to faculty, alumni, students, educators and the public. Seating is limited.
The CU Museum of Natural History is located at 15th Street and Broadway in the Henderson Building. For information about parking and program updates visit the website or email cumuseum@colorado.edu.
 
Thursday, Nov. 9, 3:30–4:30 p.m.
CU Museum of Natural History, Paleontology Hall